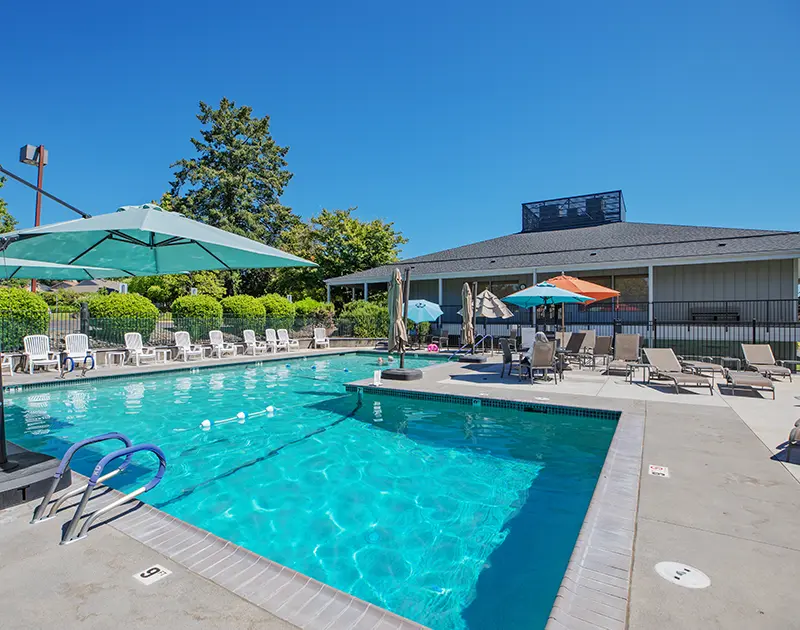 Summerfield's beautiful OUTDOOR pool is open from around Mother's Day weekend through the beginning of October. Chaise lounges, tables and chairs provide ample relaxation opportunities around the pool.
Swimming Pool Committee members know that the pool is important to residents and their guests and work tirelessly to provide a safe, fun, and relaxing environment.
Residents can enjoy the pool at all hours, with the exception of Tuesday mornings from 7-9 AM when it is closed for maintenance. Children under the age of 18 are welcome each day from 11 AM to 1 PM and again from 6 PM to 7:30 PM when accompanied by an adult resident.
For unexpected Pool Ccosures please check out the Annoucements Page of the Website.