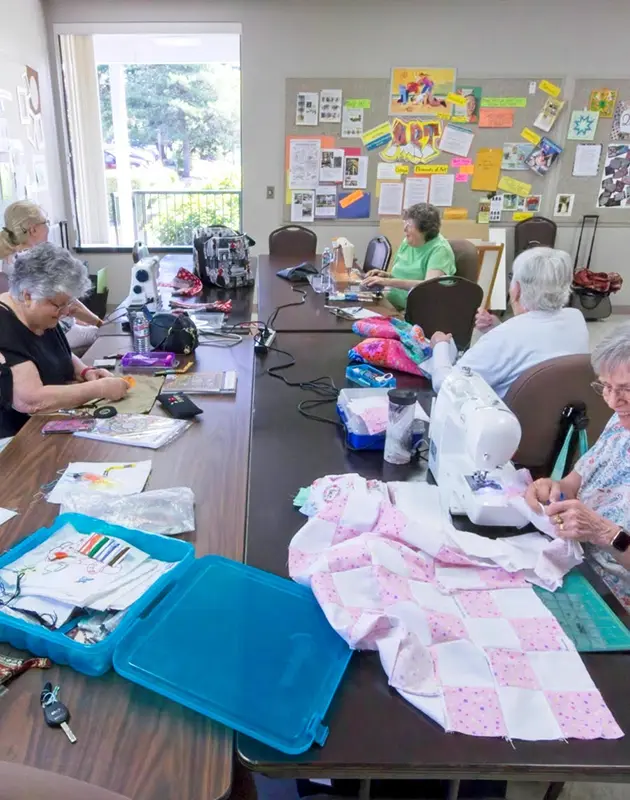 All-Levels Welcome!
The Quilting Club meets every Thursday in the Arts & Crafts Room. Come join us for an afternoon of fun, lots of conversation, laughter, and sharing of skills and knowledge.
We have members of all levels of quilting experience. Bring your own project to work on and any items you want to share for show and tell.
On the second and fourth Thursdays of the month, we have an all-day work session beginning at 10:00 AM. This gives us more time for working on larger projects or making quilts for giving to local groups such as the Caring Closet.
First, third & fifth Thursdays: 12:30 PM – 3:30 PM – Arts & Crafts Room.
Second & Fourth Thursday of the month: 10:00 AM – 3:30 PM – Arts & Crafts Room.