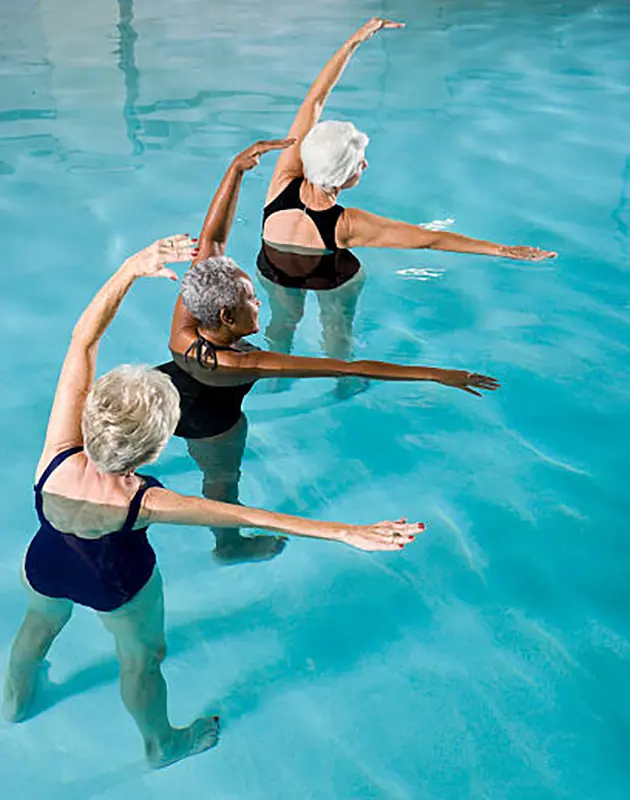 A Great Water Workout
Residents are welcome to join water aerobics classes. If you've never been before, bring a pool noodle or floaties, if you wish. We work out with 45 minutes of easy exercises using CDs that are different for each day.
During pool season, we exercise on Mondays, Wednesdays and Fridays from 10:00 AM – 10:45 AM in our heated pool (even in the rain, but we will cancel if there is lightning). The cost is $5 for the season. Come try us, then pay only if you want to continue.
Bathrooms, showers and lockers are available in the Locker Rooms downstairs in the Clubhouse.
For more information, contact Sandra Serpas at 541-521-8887.